If You're An Honest, Ethical School Owner,
Who Has No Moral Objection to Making a Six-Figure or Better Income
in Exchange For Providing Great Service to Your Students,
You're Going to Love This!
Dear Fellow Martial Arts Professional,
Sometimes, when you read headlines like the one above that make seemingly incredible claims about how much a company, a program, or a service can "help you," I'm sure your inner voice "BS" detectors start buzzing.
If you're like me, and the many others I've worked with, then you might be feeling a little uneasy or skeptical right now about that claim.
While working on another project this week, we found a package that included more than 480 PAGES of glowing letters from school owners just like you telling me how I personally had helped them enhance their lives, improve their lifestyle — less headaches and more free time — and create a more much more successful martial arts school business in both financial terms and in terms of personal satisfaction!
You'll find just a SMALL sampling of them in this package — some from well-known martial artists, others that you may never have heard of or met . We've included some so you could see for yourself the types of otherwise unbelievable results that you can have for your school in the coming weeks and months. After taking a couple of hours and carefully studying these many success stories, it reminded me how VITALLY important your work is, and how many people YOU can help if you grow your school successfully.
I truly believe that as Martial Artists, we are a chosen profession. I believe that you and I as professional teachers can have a massively positive impact on our students. In fact, that's the only way to achieve long-term wealth and success running a martial arts school. Zig Ziglar best summed it up when he said, "You can have everything you like if you help enough other people get what they want." The NAPMA Team and I have helped many thousands of schools literally go from "rags to riches." And, YOU, as a Martial Artist, deserve to be rich.
You see, I SINCERELY BELIEVE that Martial Arts school owners like you, who TRULY care about their students, who are absolutely committed to delivering the highest quality program, and who are completely invested in helping their community DESERVE to earn a six-figure or better income, and to live a lifestyle similar to any other dedicated professional, such as an attorney, physician, accountant, or financial advisor. Frankly, we make much more of an impact on the lives of our student than just about anyone else — don't you agree? So perhaps now you can see why I'm on an unstoppable mission to help school owners like YOU create the future they so richly deserve!
Don't you deserve it too? ­—
Stephen Oliver, 8th-Degree Black Belt, NAPMA CEO
What are the steps to growing your income substantially by operating a successful martial arts school?
Well, it's a pretty simple formula. I'll teach it to you here — free of charge:
First: Enroll Enough New Students
Depending upon your student retention, a single school location needs from 10 to 25 or more new students each and every month to grow and thrive.
Are you hitting or exceeding those numbers each and every month?
If not, I guarantee you that with our program, you will have more than enough tactics and strategies including step-by-step "plug and play" systems for filling your school with new students each and every month.
The problem, really, is once I show you how to "open the flood gates," your school will be flooded with prospective new students.
I've proven over and over that through a variety of sources, ranging from community outreach, on-line, internal events to generate referrals and family add-ons, and advertising mechanisms, such as direct mail and even infomercials, we can, if you choose, literally have you "drinking from the fire hose," flooded with new prospective students — of the type that you WANT and are enthusiastic about welcoming to your family.
Second: You MUST Charge a reasonable Tuition Rate Up Front.

Now, I don't know what you are charging. In my schools, new students pay $249.00 per month initially, with a downpayment of $400 to $600. Many of our successful member schools are charging anywhere from $150 to $300 monthly – and in some cases, more – for new enrollments.
What are you charging?
If you are not receiving, or are afraid prospects will balk at that amount of tuition, then you need to learn to create the perception and reality of value for your students and their parents for underage enrollments.
This requires more than just an exciting introductory lesson. In our NAPMA program, you will learn to create real value for your students — and the highest perception of value.
This is the kind of value that makes your competition irrelevant in your prospect's minds and creates the confidence to charge and receive what your program is really worth.
Now, before you second-guess yourself, let me tell you a short story.
Every year we have a "Black Belt Retreat & Testing" in Breckenridge or Keystone, Colorado. Our students test for three days, typically with little or no rest.
Near the end, I always take the Black Belts (typically 200 or 300 of them) and the parents into a room and ask a simple question. It goes something like this: "If I had a time machine and could take you back to the day you started in martial arts, if I would give you every penny you've paid and every minute you've spent training back. Would you make a different decision?"
Well, everyone always says, "Hell no!"
Now, I ask: "What if I could take you back and give you $100,000, $250,000, even $1,000,000 to have decided NOT to train in martial arts. Would you take that deal?"
Now, I don't know about your school — although if you are of the quality that I suspect you are, I'm assuming it's true for you as well — but for our students, the answer is always and has always been "no way."
If that's true, if your training and the social and emotional development that your students go through on the way to Black Belt is really so valuable, why would you be hesitant to charge a tuition level that's really both appropriate and adequate to give you REAL financial success along the way?
Now, you may be ready to say, "My students wouldn't," or, "In my town I can't," or, "Everyone else is charging $75 how could I?"
You've got to set that aside. I understand how you feel. Most new members felt the same way coming into our program. What they've found is with developing the value of their program, improving how they communicate that value to prospective students, and, how they market to fill their pipeline with new students, that it works just fine in big and small towns and around the world (recently in Amsterdam, Bahrain, Australia, even South Africa among many others).
Third: You Must Have a Renewal System to Move Students to Really Commit Emotionally to Train to Black Belt and Beyond.

It doesn't matter how good you are, if students drop out as a Gold Belt or Green Belt, are they really going to have the maximum benefit that you offer? See, you've got to have the process in place to help them become more and more committed to graduate to Black Belt, then train to advanced degrees with your school. Along the way, you may implement additional levels of training (we'll show you how) that will move some students, often up to 75-80%, into an higher intensity training.
I've taught many schools how to move students to programs costing $397 or $497 monthly, and up to $997 monthly for schools offering semi-private or personal development.
Do you have a system in place that progressively upgrades students and maximizes your return?† If not, you will learn how to accomplish that through the NAPMA program!
Fourth, You Must REALLY Focus on Constantly Improving your Service Delivery to your Students.

Although this includes continually getting better and better at teaching your marital art — it's MUCH, MUCH more than technical mastery. It's vital that your student retention continually improve, and that they receive higher and higher value from your teaching.
Your students must continually grow in enthusiasm and commitment to your martial arts program. You must produce fabulous Black Belts and students. We'll be teaching you about how to continually improve your student quality — never watering it down.
Finally:
You must have reliable business and staff systems in place to insure that your marketing, sales, and motivational teaching systems happen consistently and predictably. How's your staff development?
Can your school run efficiently without you being there every minute? We provide you with in-depth tools EVERY MONTH to empower you with the management methods you need to create a STRESS-FREE business — all tested, proven and ready to implement. All of that really sounds simple, doesn't it?
You know that there is more to it than meets the eye.
In the Next Few Pages I'll Show You EXACTLY How We Can Help You Create a More Substantial Business!


---
ATTRACTING MORE NEW STUDENTS
What is the Maximum Impact program
and How Will it Help Me?
Our members are SERIOUS about growing their schools!
Some are focused on building large, multi-school organizations, others want to take their existing location to the next level, and yet others are transitioning from a part-time school to making their school a full time career. Regardless of your specific objective, one of the FUNDAMENTAL skills you MUST master, is the skill of attracting enough new students into your school.
Enrolling Enough New Students
Depending upon the current size of your business, a single location needs 10 to 25 new students every month. In some cases, even more are required for the school to grow. If you are not hitting or exceeding those numbers, your school is at high risk for failure. We guarantee you that with our program, you will have more than enough tactics and strategies — including step-by-step "plug and play" systems – to fill your classes with quality, enthusiastic students. In fact, once we show you how to use our tested and proven marketing strategies, your problem will be how to manage the continuous influx of new students. We'll show you a variety of affordable, easy-to-use marketing strategies including community outreach, online internal events to generate referrals and family add-ons, and advertising mechanisms, such as direct mail and infomercials. Best of all, these will be the type of type of students who fit your preferred demographic.
The Latest "What's Working TODAY" Cutting-Edge Marketing Strategies
Our members benefit from the "No B.S.," PROVEN-in-the trenches marketing advice of the undisputed MASTER of Martial Arts Marketing, The Mile High Maverick, Grand Master Stephen Oliver.
You'll Avoid Costly Marketing "Blunders" and Trim DECADES Off your Marketing Learning Curve
Why go through the headaches, time and millions of dollars testing ineffective marketing strategies, when we can save you all that trouble! You'll be plugged into the greatest marketing minds in the martial arts business, and thousands of other smart, growth-focused NAPMA members through this life changing course.

Mastering Online Marketing
For Your Martial Arts School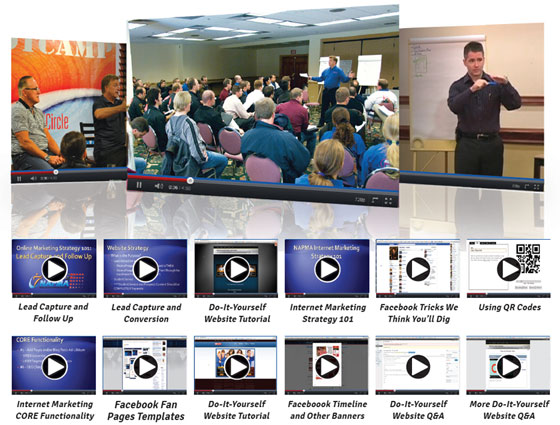 Our resident techno-wizard and online marketing expert, NAPMA COO Master Toby Milroy, will save you DECADES of trial and error AND thousands of dollars creating an effective web presence.
Online marketing is a vitally important arrow in your marketing quiver, and in this course, you'll be armed with the knowledge, skills AND step-by-step blueprint for creating new students predictably and reliably online.
You'll learn how to attract FREE Media
Press Coverage and Publicity Garnering media attention is one of the most powerful strategies for positioning yourself as "The Local Expert" in your field. With our monthly press campaigns and publicity education course, you'll become a trusted resource for your local media.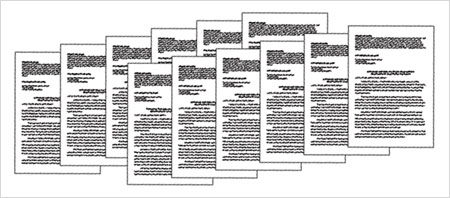 Referral systems
How many referral systems do you deploy in your school?
Referrals can be the lowest cost, best source of new students to grow your school. Your best students have lots of friends, colleagues, associates, neighbors and family members that would make great students as well. In the Maximum Impact program you'll learn DOZENS of proven effective referral systems you can "plug and play" in your school.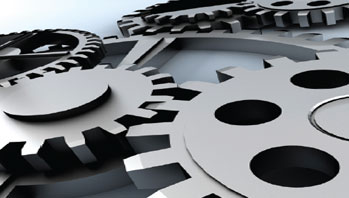 NAPMA's AMBASSADOR PROGRAM Create a Predictable, Reliable Flow of Referrals
The NAPMA Ambassador Program is your "Turn Key" system for creating a reliable flow of new referrals. We all know that people who are referred to our program by happy, enthusiastic students, make the best "new" students, negotiate less, complain less, behave better, refer more, and frankly, make better students. Implement our "paint by numbers" Ambassador Program, and you'll pay for your NAPMA Member tuition MANY, MANY times over!

"DONE FOR YOU"

Marketing Strategies and Tools
Attract more new students and save hours of your valuable time with our NAPMA Marketing Center.

Get your marketing messages into the field without hiring expensive designers and copywriters, with our targeted seasonal, style-based, benefit-focused, high-impact marketing materials: Ads, Flyers, Door Hangers, Guest Passes, Posters, Ad Cards, Rack Cards, Lawn Signs, Facebook Headers, Online Banners and MANY other campaign elements!
With NAPMA "Done for You" designs, you'll always project a professional image for your business.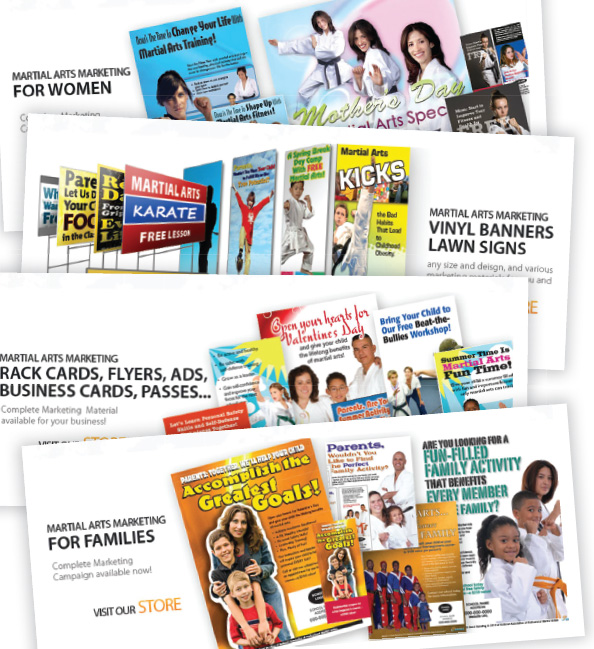 NAPMA Marketing PRINT Center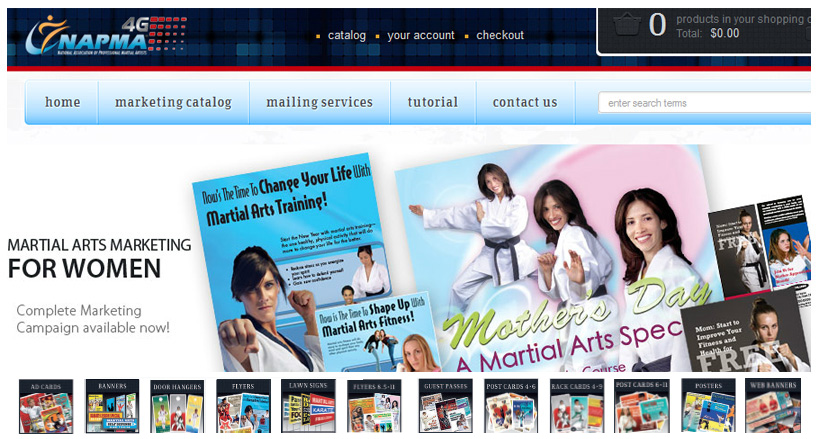 COMPLETE Marketing Campaigns
New Creative Campaigns … Plus Hundreds More Online!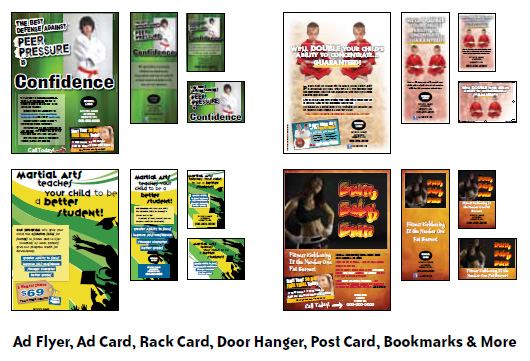 COMPLETE Online Marketing
Market Where Your Prospects "Hang-Out" Online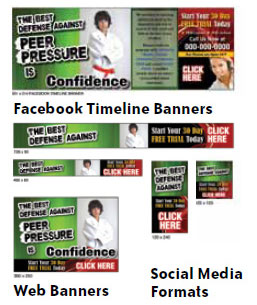 ….from 40 students to now, over 1000 students…

"We have been members of NAPMA since August of 1999 and we have made major progress since the addition of NAPMA's materials. We have been able to implement messages of the week among our three locations, with consistency, thanks to the NAPMA Words of the Week. We are able to plan events using our monthly packages and I truly enjoy the NAPMA monthly magazine. I read it as soon as it comes in the mail and I don't put it down until I have finished reading it! The video workshops have allowed us to expand our Master's Training curriculum and we always have more exciting information to provide to our students. I enjoy the Black Belt Leadership support and use it in my team meetings.   I feel that we owe much of our continued growth to the support we receive from NAPMA and I would love to give back to the organization. I feel that the networking with other schools will be invaluable and I will never forget that we started with only 40 students on a month-to-month basis.   We would never be where we are now without the help we have received from NAPMA and United Professionals. We now have approximately 1000 students over our three locations in North Alabama, we teach the martial arts and Kardio Kickbox classes for the University of Huntsville in Alabama, we are currently building a 10,000 sq. foot strip mall to house my location (we will move up the street) and to build equity and long-term stability, I am the first female on the United Professionals Board of Directors, and my husband and I are dedicated to constant and never-ending growth. I would be thrilled to support other people on a similar path and keep the martial arts community thriving! If you have any questions for me or would like to discuss anything, please don't hesitate to contact me!"   Kristen Alexander – USA Family Karate – Huntsville, AL
….from 70 students to 321 and holding STRONG!

"Hi guys, My time with you has been nothing short of great the info packs that you send out every month have been excellent, I gotten so many great ideas from you and implementing them has put my schools in the lead here my competition have not got a chance with the way the currently are doing things. I have gone from a school of approximately 70 and I say approximately because we did not have good statistics, to a school of 321 and holding strong and expanding to larder facility I doing all this out of 1,000 sq feet dojo, I use to charge $35 per month now, after dramatically raising my prices, I have people charging a lot less for classes a half a mile away and we are still 4 time bigger. so thank you NAPMA. Could you please send me role and duties that you think a Program director should have. I heard the tape that Rob did and now we are looking to put on a Program director." Frank Monea Chief Instructor Kempo Karate Australia
FROM 0 TO OVER 300 STUDENTS IN OUR 1ST YEAR

We moved to Santa Barbara where we knew one person and opened up a studio. We decided that it would be a good idea to go to the NAPMA convention and pick up a few ideas. What we found were programs that we could use to build and manage our business, an experienced, professional, helpful NAPMA staff, and other successful martial arts business owners that were happy to share their ideas on how to make a business grow. We've been in business now for a little over a year, have over 300 students and we're still growing. For over 30 years I've kept my martial arts "sword" sharp by daily training, now I keep my business "sword" sharp with NAPMA. Thank you NAPMA. We couldn't have done it without you. Dave Wheaton – President, Hapkido International Dave Wheaton President, Hapkido International
---
OUTSTANDING RETENTION & STUDENT SERVICE
Keeping Retention High with First-Class Instruction and

Outstanding Student Service
One of the essential keys to building a truly exceptional Martial Arts Business is iron clad student retention through outstanding service and continual focus on improving your value to your students. Student retention is based on high-value instruction that produces top-level Black Belts. Your students' commitment to the martial arts hinges on their enthusiasm for your program. We'll show you how to continually improve your student quality without ever watering down.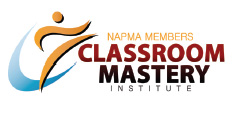 Keep Student Retention with High Hundred of Hours of Fresh, Innovative Classroom Skills in Video Training from The NAPMA Classroom Mastery Institute
Access hundreds of hours of top level instruction, staff training, teaching skills, class management and strategy skills from some of the best instructors in the world — on demand 24/7/365!
OVER 300 HOURS OF VIDEOS ON DEMAND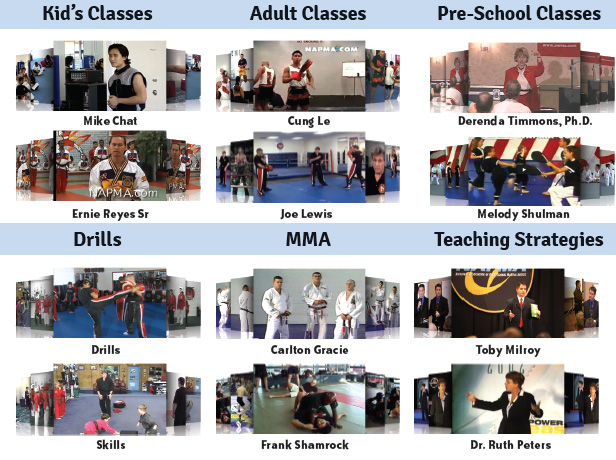 Student and Prospect Newsletter

What are you doing to keep students engaged in your program while NOT physically in your school? How are you reinforcing and communicating the benefits and value of your program after a student enrolls? A student newsletter (print AND email/online) is a powerful tool to help facilitate these objectives. You'll be extending your classroom into each student's home, and engaging them more deeply in your program, increasing retention and student commitment.
Character Development Program

Student's in today's market are looking for MUCH more than just "kicking and punching."
Parents, children and adult students alike demand a program that helps them become a more successful person, in the dojo and out.
Our "Words of the Week" character education program is an EASY to implement, easy to understand system for increasing student retention, create a more valuable program, and save you lots of time.
NAPMA National Black Belt Club Program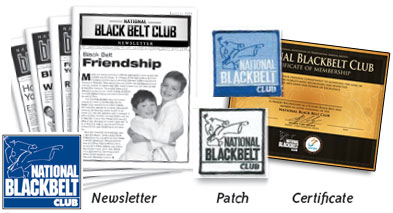 You'll add value to your program and stimulate student retention with the National Black Belt Club. You can increase revenue and create a more stable business with our renewal/ascension strategies, appropriate for virtually any style or type of school.
Leadership and Instructor Skills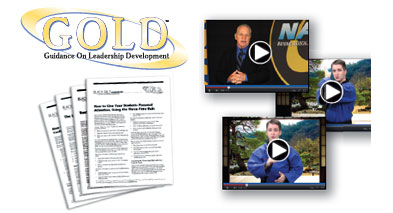 Create more free time and standardize your classroom instruction with our leadership and staff development program, to help you create a more professional classroom and instructors with classroom management skills and concepts, as well as fundamental teaching skills.
"Done for You" Program Models Just Plug and Play!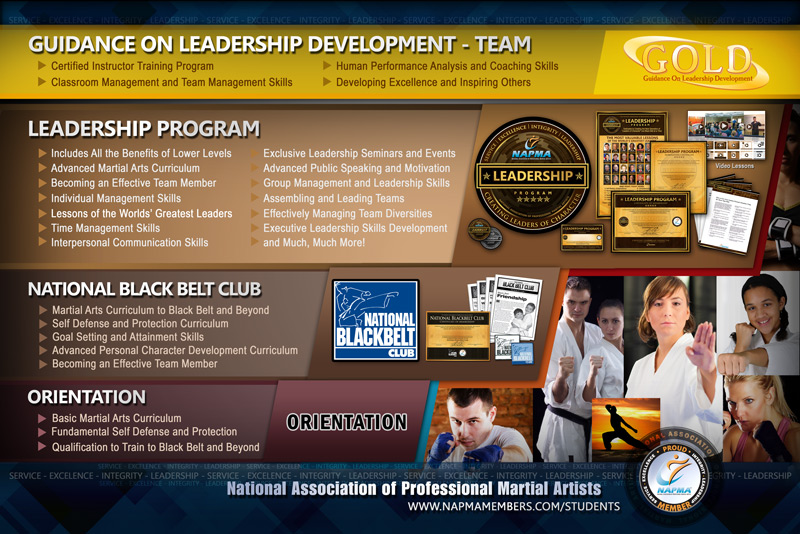 … you and your organization have revolutionized the martial arts industry

"Dear NAPMA, I personally feel that you and your organization have revolutionized the martial arts industry, and I think being a member of NAPMA is a wonderful value for all school owners. You guys are good. Once again, I just wanted to share my thoughts. No need to respond. Keep up the good work." Lance Farrell Farrells USA Martial Arts and Fitness
Your monthly support materials are worth 10 times what you charge (maybe I shouldn't say that).

"First of all, I would like to thank you and NAPMA for your help. When my wife and I decided to open a martial arts school, we had practically no business experience. With your monthly business tips, eye-catching ad material, and video support, we've grown by leaps and bounds. When we first joined NAPMA, we had approximately 25 students and were teaching in an old television repair shop out of the city limits. Both my wife and myself were working full-time jobs plus running our school full time. We were years ahead in offering any type of cardio karate in this area, because we took NAPMA's advice. This was one of the things that allowed us to more than double our enrollment and be able to move to a better location. I was also in the first group who was ACMA certified. Not only did this give me local publicity, but it also enhanced my teaching techniques. At the NAPMA World Conference, I was introduced to Krav Maga. My wife and myself traveled to California and went through the Krav Maga instructor program. I go to CA several times a year now to train. Krav Maga has not only enriched our training, but it has enabled us to double adult student enrollment by adding an exciting, to-the-point style of self-defense. We cannot begin to thank you enough for helping build the backbone of our dojo. We now have a student base of 130, and have recently expanded our school to double the size with a bigger lobby, smoothie bar, and a second classroom currently under construction. This is now our full-time job. Our plan is to be at 200 students within this year. Your monthly support materials are worth 10 times what you charge (maybe I shouldn't say that). Not only would they help a school just starting out, but also help existing schools by adding new ideas and maintaining retention." Mark Myers Myers Family Karate Center, LLC, Hammond, LA
---
HONING YOUR BUSINESS SKILLS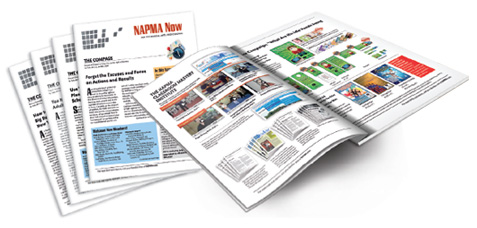 NAPMA NOW — Advanced Operational Strategies Newsletter
The NAPMA Now program gives you the "rubber meets the road", step-by-step marketing, sales, teaching and operational tactics that will help you systematize your entire school. Think of this like your ongoing Martial Arts Business education course. Each edition empowering you with new, creative, proven effective systems to make your school run smoother, and your life simpler. We'll walk you through all the key aspects of how to transform your school you so can bypass the costly mistakes that others make.
Some Recent Maximum Impact Lessons that we've Created Included: – How to Use Social Proof to Create a Non-Confrontational Sales Environment.
– Low and No Cost Grass Roots Marketing
Techniques to Flood Your School with New Students: – Direct Mail A to Z – Multi-School and Organizational Development
– Strategies to Fill Your School
– Managing Your Life and Your Staff
– Selling A to Z
– Achieving the First Sale with New Enrollments
– Maximizing Your Income
– Developing Black Belt Leaders and Staff
– Direct Response Marketing for Martial Arts Schools
– Internet Marketing for Martial Arts Schools
– Creating Wealth and KEEPING IT
– The Millionaire Mindset for Martial Arts School Owners
– And MANY, MANY More!!

Here you'll find all the basics for building a solid martial arts business.
No untested theory, or personal opinion.
ONLY proven, effective systems for the fundamentals of your business.
Beginning with the first contact and continuing through the intro lesson, the enrollment conference, the renewal prep and beyond, you'll find all the time-tested, fundamentals that are a foundation for success. NAPMA's innovative blueprints are easy to follow.

Some members want extra support to implement the tools and strategies we provide to rapidly transform their businesses.
In these cases, we block out a limited number of days for our NAPMA Executive team of proven successful school owners (notably, Grand Master Stephen Oliver and Master Toby Milroy) to conduct on-site and off-site 1-on-1 private consulting days.
We provide these immersive experiences to our NAPMA members at a substantial discount.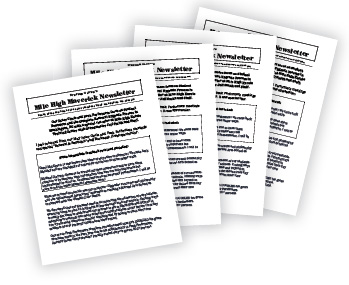 Each month, you'll receive a newsletter written by Stephen Oliver with observations and comments about growing trends in our industry and the current economy.
This thought-provoking periodical will help you expand your thinking and give you a new perspective on the problems we all face in this industry.
Well-known as an industry maverick, Grand Master Oliver has killed more than a few sacred cows and bucked plenty of popular, but destructive trends.
This newsletter stands alone as being worth the cost of membership in helping you think outside the box for your school's challenges.
I would not have been able to go full-time without the many ideas and motivation I have received from NAPMA

"I am a full-time martial arts instructor and have been teaching on my own for 12 years. I would not have been able to go full-time without the many ideas and motivation I have received from NAPMA. I owe it all to your organization. By contributing to the monthly package, I truly feel I have given something back to the organization I owe so much to." Raffi A. Dederian, Dederian Academy of Martial Arts
…from 3 students to 123 paying students

"I would like to thank you for all the support that NAPMA has gave me and is still giving me. I brought my school from 3 students to 123 paying students in less than a year, without a sign in the out side of the school, with no advertising, and no money to do so. I couldn't have done it without the coaching of your great organization. I am really grateful and happy that there is an entity that is worry about bringing your school to the next level. I was a National Champion, but I didn't know how to pass my knowledge to the students and thanks to NAPMA and its stuff I learned how to be an effective instructor." Hender Alvarado Gold Hender Martial Arts
---
CREATING EFFECTIVE BUSINESS

SYSTEMS
Since the NAPMA team is "in the trenches" like you, we know how challenging and frustrating it can be: there are so many things that need to be done, but you're only one person, with a finite number of hours in the day. Sound familiar?
I'm sure you've felt that you'd be able to get so much more done if you could just clone yourself. Replacing your personal effort with proven effective systems is the answer.
Part of our mission with all of our members is help them live a more substantial lifestyle, enjoying more free time because their school is clicking along on all cylinders, with the right systems in place.
We'll empower you with those systems, automation strategies, delegation and training systems, and step-by-step systems for nearly every area of your business.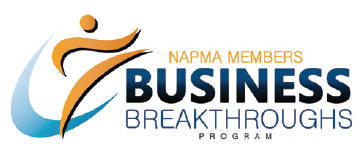 Only members have access to these comprehensive Videos featuring the
brightest minds in the martial arts business arena.
Often, the seminars that are selected are recorded at small, ultra-high-end events that cost the attendees thousands of dollars just to walk through the doors.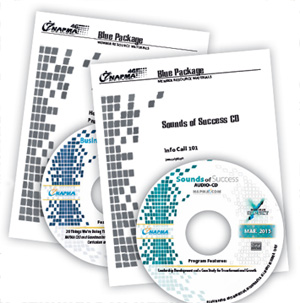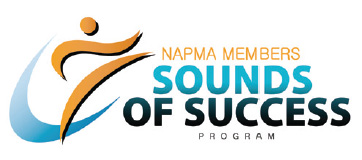 To ensure you have every possible edge for success, you'll also receive our monthly Audio program for the latest school-building concepts and featuring ONLY individuals who already are where you want to go. Quality information for the most efficient, student-service oriented, top level school.
LIVE "Best Practices" Interactive Tele-Coaching Seminars to Keep You Motivated and On Target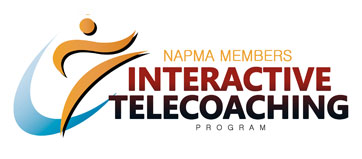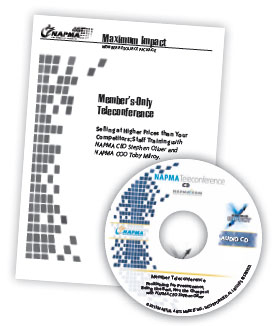 These monthly password protected, NAPMA-member-only, live tele-coaching calls are designed to provide extra support to clarify any lingering questions, and give you SPECIFIC implementation strategies for your unique situation.
Surround yourself with industry successes as we answer your questions directly, and share with you what's working RIGHT NOW in the industry.
Hear the success stories straight from the members that achieved and exceeded their goals. Ask your questions on the call or submit them by email them ahead of time. These calls are personally moderated by Grand Master Stephen Oliver, Master Toby Milroy, Grand Master Jeff Smith and Bob Dunne.
We often feature special guests that will open your eyes to new approaches and, new ways to improve your life and your school. As a member you get direct access every month to this direct coaching and support.
NAPMA Members Operations Calendar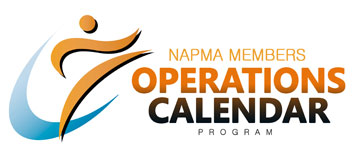 You'll enjoy our "at-a-glance" quarterly outline that will help keep you and your staff FOCUSED on results with your marketing agenda.
This tool helps your team contribute to your operation at a high level, and provides a constant visual reminder of your results, targets, goals and objectives.
NAPMA Black Belt Operations & Management Systems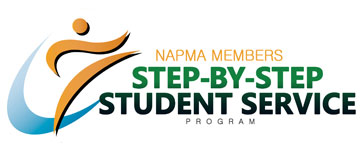 COMPLETE "step-by-step" scripts, dialogs, outlines and training courses for virtually every area of your business.
From how to handle the "info call" the most effectively to conducting the renewal/upgrades conference. It's all here! More than 210 years of Martial Arts Business Experience at your fingertips and in your mailbox.
"I joined NAPMA because their advice made sense and didn't compromise the integrity of my art."

"I teach traditional karate-do. I joined the National Association of Professional Martial Artists because their advice made sense and didn't compromise the integrity of my art or my position as a teacher. NAPMA is about education and raising the standards of professionalism in the martial arts. For a few dollars a day, I've hired a prolific team of graphic artists, marketing experts, martial arts business consultants and researchers that have helped me become financially independent and have allowed me to pursue the essence of karate without selling out. If you're passionate about teaching the martial arts, NAPMA membership is an absolute must." Brad Jones Traditional Shotokan Karate Training Brad Jones Karate Do and Fitness Training Centre Newmarket, ON, Canada
…….grew to over 300 students

"The best thing about NAPMA is that it has helped me realize the value of martial arts training. It was over 10 years ago that I quit my full time job in nursing to open my school. I'm glad I was insightful enough to join NAPMA six months before I even opened the doors! NAPMA has been there with me from the beginning-from how to choose a location, to systems for tracing enrollments and retention, to special events, and really effective "NON-BLACK BELT EYES" ads. NAPMA has been there with me, every step of the way, as I grew to over 300 students and completed an expansion literally doubling my mat space. But best of all, NAPMA encouraged me to truly value the character development skills I teach and to price the training accordingly. Without that encouragement, I'm sure I couldn't be where I am today. NAPMA is great at helping school owners to do their best because NAPMA is the BEST!" Diane Reeve Owner, Vision Martial Arts Center Plano, Texas
…from less than 50 students, to today I have close to 250

"Dear NAPMA, I've been a member for several years now. When I first joined NAPMA I had less than 50 students, today I have close to 250! I think NAPMA is a great organization and is a great window into the professional martial arts industry for those of us who live far from the US. The style of martial arts I teach is called Zen-Do Kickboxing. Zen-Do Bahrain is probably the largest school in the Middle East. I teach children from as young as three years. Our oldest student is a 57-year-old grandmother! My NAPMA membership has been worth every penny. Thank you for making it such a great success." Suhail G. Algosaibi Head Instructor and Founding Director Zen-Do Bahrain
---
DELIVERING EXCEPTIONAL SERVICE
NAPMA's LEADERSHIP DEVELOPMENT PROGRAM More than Just an Upgrade Program and Profit Center, a Deeply Impact-full Curriculum Delivering PRICELESS Value!
We all know that the TRUE value of Martial Arts is MUCH more than just "kicking and punching", but how to we take our program to the next level all together. Would you like to provide a program that ATTRACTS the best quality students? Would you like to play a role in developing the next generation of our comunitie's and our nation's leaders? The NAPMA Leadership Program can truly set you apart from your competition, and transform your business. Just image what your students will be empowered to accomplish when they've been armed with these INVALUABLE skills!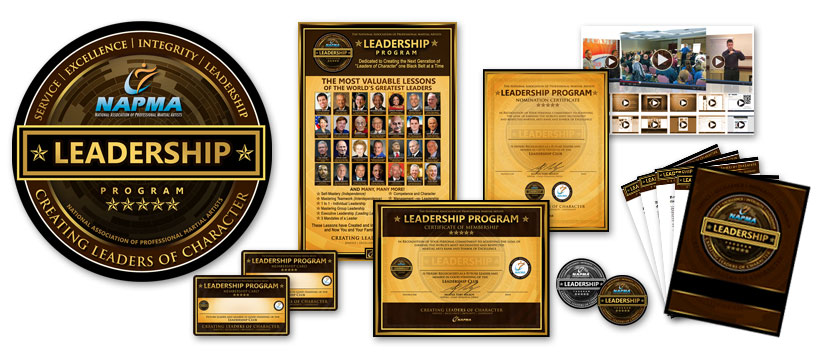 ---
Now, I Know What You Might Be Thinking!
Now, I know what you might be thinking, "All this sound great, but how do I really know that your systems and tools will work in MY school, in MY area, and with MY students"? Well…that's the best part! You don't have to take my word for it. Instead, see for yourself the types of result we're getting for our members from ALL OVER THE GLOBE, in small towns and big cities, in soft styles and hard styles, with NO STAFF or many, virtually EVERY type of school in virtually every type of demographic will benefit from this program!
Here is what honest, hard working school owners just like you have to say about our program.
When THIS MANY School Owners Agree on something…..you KNOW it's got to be good!
Master David Shirley 8th Degree Black Belt Villari's Martial Arts Centers Added $250,000.00 to school revenue in 12 months …….! Dear Master Oliver, A quick note of thanks for another excellent Boot Camp. You provided the most impressive representation of Martial Arts success I have ever seen in one place. I counted eight individuals who represented more than 60 locations. I toyed with trying to estimate their collective net worth but clearly each one of them had easily exceeded the million dollar mark. I originally attended your Boot Camp because you are one of the rare individuals who has experienced the fortunes and pitfalls of being a multiple school operator. Now, thanks to this year's Boot Camp I was privileged in hearing, meeting, and conversing with many more. Thanks again for a truly invaluable experience.
---

Master John Cantu South East Texas Martial Arts Houston, TX
….from $16,000/month to $55,000/month and still climbing!
"Hi. My name is John Cantu. I'm an instructor out of Houston, Texas. Just outside of Houston, Texas, I have a school named Southeast Texas Martial Arts. For the first nine months, I really just kind of relied on the program, but as soon as I settled on the program, the first three months just took off. It has created a totally different environment for me and my staff. We've now become a professional school. Our monthly was probably around the 16,000 to 18,000. Now, we're about $50,000.00, $55,000.00 and we're still climbing. The student value or should I say the student quality has increased. Before, we were just down to like 18,000 a month. We were charging about $75 a month. We had a lot of problems with angry parents. Now, we really have high quality students. Being with Master Oliver and being surrounded with so professional individuals that are heading the same direction, it's not hard to actually just move forward. Basically, just do what they say. They coach all the way through the teleconferences and everything. It's just been more than wonderful. My staff has now — has more vision of what we're going through now and we are looking to expand and all this is basically 'cause of Master Oliver's program."
---

Duane Brumit – Tri-Star Martial Arts – Bradley, IL
….from $19,000 to $47,000.00 in 9 months..
"My name is Duane Brumitt. I own Tri-Star Martial Arts Academy in Bradley, Illinois, about 60 miles south of Chicago, and I've been a coaching client of Master Oliver's for about nine months now. And what was kind of funny was I went to the regional boot camp earlier this year and learned a whole bunch of material, and unfortunately, I'm the type of individual that wants to have everything in place prior to actually implementing it. And being on the coaching calls with Master Oliver, he definitely helped me to take that leap of faith and to, you know, just to go for it. And the very first month that I actually put into the practice the things that he was teaching me, my normal gross was about 19,000 on those months, and that June, that month that I actually implemented everything, I did 47,000 that month, and so the investment is peanuts compared to the money that you're going to make and the things that he's going to teach you. And so, it's absolutely and really worth it, and you'd be stupid not to do it in my opinion."
---

Terry W. Brumley President Taekwondo University
Added $180,000 to his school's revenue in 12 months…
"Master Oliver, I want to share with you a few thoughts regarding the Extraordinary Marketing Bootcamp last week. As I told you, last year I was literally blown away with the tried-and-true information you shared with us to increase our student base, our gross, our net and our market share. Because of last years Bootcamp, my company had a major jump in quality, gross and net from last year. This year's Bootcamp was even better. I loved the way you brought in THE MASTERS of this industry so they could share their wisdom and understanding of the industry. I also appreciated your insight in splitting the groups into Marketing and Management. So the strong schools could get stronger and the owners who wanted to have multiple schools could learn from those who have 10 to 20 successful schools. Brilliant. Also I wanted to thank you for inviting me to your Black Belt Extravaganza in December. That gave me a completely different view of you. The only Master Oliver I knew was the one that was extraordinary in Marketing. The Black Belt Extravaganza showed me a completely different Master Oliver. One who was truly interested in his students, his Black Belts and their success as Martial Artists. Not only do you give out great business information that has high levels of success, you are the "real deal" with your students. That's important to me, because I am in the classroom with my students as well, and I want to learn from those who can relate to me. This industry has grown so slow and has been fragmented for so long. I believe it is because most Black Belts in Martial Arts are White Belts in business. I am glad you are sharing this information with those who really want to advance their Martial Arts business. Ever since I returned, I have spoken to several school owners who want the low down on what the seminar was about. Are you offering the full seminar on audio and/or video format? If so, should they call you or can they purchase it from your website? I also want to purchase a set. My staff will greatly benefit. Yours sincerely," Terry W. Brumley – President Taekwondo University
---
…….gained 100 students in 100 days…..I now have 400 students!
"My NAPMA membership has influenced my business enough that it changed my standard of living. Seven years ago I received my NAPMA package announcing a new program–Fitness Kickboxing. I followed the video, instructions and marketing ideas.
---

Master Art Mason Founder: The Peaceful Warriors' Martial Arts Institute 6th Dan Black Belt Hon Sang Mu Sa Hapkido
"Don't sign up for this program unless you're ready to achieve phenomenal success!"
"WOW, what is Master Stephen Oliver's Mastermind & Coaching program worth? Well with ideas and help of Master Oliver and his unlimited knowledge we will likely quadruple our gross at each of four locations. The mastermind work, the personalized help have made such an amazing difference for us! I would recommend this program to anyone wishing to do the martial arts business right! It is truly the difference between feast and famine!" Master Art Mason Founder: The Peaceful Warriors' Martial Arts Institute 6th Dan Black Belt Hon Sang Mu Sa Hapkido
---

Jim Clapp American Karate Studios – Newark, Delaware EFC Board of Directors "I want to congratulate you on writing a very fine piece of literature that I think will greatly help the martial arts community, as well as other small businesses that might use it… Man, does your book ever come in handy! Every page is useful and filled with the 'do's and don'ts…Thank you so much! I never knew you could produce a book that was in a format so easy to read, grasp and put into action…From the start to the finish it is so easy to follow that a novice techno person right on thru to the 'web savvy Internet martial arts geek' will find the pages filled with the steps that will save a lot of time, mistakes, and money…and you know I like that, Steve."
---

Master Lloyd Irvin Jr. Lloyd Irvin's Martial Arts Academy
Added $300,000 to school's revenue in the 12 months following attendance of first bootcamp!
I could talk for days about how your program has changed my business. But let me talk about this last event that attended. Just when I thought I had an idea what was going on, I came to your Bootcamp and the information that I received was priceless. The price is a drop in the bucket compared to the value you get from your Bootcamp. If you didn't cover any of the material and only set this up as a chance for us to network with the top minds in the industry it would be well worth it. What you have put together with this program is simply amazing and I would be willing to say that if anyone would just try it and implement the concepts, there is no way you wouldn't succeed. Thanks and I look forward to the next one.
---

Sensei Brad Wenneberg Fullerton Martial Arts Academy Fullerton, California
We have gone from 250 students to 330 and our income went from 23k to 30k every month and this last month Jan. 41k
Just wanted to let you know that since the summer convention and our many discussions things have been going much better. Jason and I applied the concept of clear and precise instructions on a daily bases. As a result the positive aspects of marketing, retention, and good will has resulted in an increase in every area including attitude and excitement. We have gone from 250 students to 330 and our income went from 23k to 30k every month and this last month Jan. 41k. The moral to this story for other owners is keep it simple — apply the simple rules of management each and everyday and allow the laws of compensation to work for you. Again, thank you for being there when I needed you — and I am sure it will be an ongoing relationship. Sensei Brad Wenneberg – Fullerton Martial Arts Academy – Fullerton, California
---

David Deaton NASKA World Tour Promoter David Deaton Karate Schools "I have finally completed reading your manuscript. Being computer-illiterate I found it quite interesting, to my surprise, and an easyread. The ideas from a marketing stand point are wonderful. I am in the process as we speak of totally revamping my web site, with the help of my friends and computer geeks, to come up to the level I should be. Thanks for the inspiration."

Keith Hafner Most Profitable Single School Operator in the United States EFC Hall of Fame "When it comes to combining Martial Art marketing genius with the latest technologies. Stephen Oliver is the proven authority. Whether you are "technology-handicapped", like me, or have a strong technology back-ground….. you need this program!
---

Tom Callos "Steve Oliver knows what he's talking about. There are few people in our industry today that have the educational background and the practical experience that Steve does. He's also way, way ahead of his time.
---

Dave Kovar, CTO, Kovars Satori Academy "Stephen Oliver knows the martial arts profession as well as anyone. He brings with him an amazing intellect and a unique perspective honed from years in the trenches."
---

Jhoon Rhee, Father of American Tae Kwon Do My Student, Stephen Oliver is the new generation of leaders in the Martial Arts Industry. It's important to me to have him on my Team to really continue developing my business.
---

John Graden "Long recognized as one of the sharpest marketers in the industry, it comes as no surprise that Stephen Oliver is the first to publish an excellent how to manual on marketing your school on the internet. It's Stephen's typical fashion, while the rest of the industry is just discovering the web, he has already written a book on it"
---

Joe Corley, President, Joe Corley Karate "Stephen Oliver is one of those highly competent, hard working, visionary people who can literally make things happen by bringing all the resources he has to a project and by inspiring those around him to work synergistically in the effort. He consistently sees what is possible and works tirelessly for powerful results."
---

Kyoshi Terry Bryan, President www.warriorwiz.com "Stephen was my mentor in the late 80′s and helped me take a brand new martial art school and helped me enroll 180 students in 90 days and open 4 schools and gross over $1,000,000.00 in 18 months, and that was back when a million dollars was real money.:)
---

Tommy Lee East Coast Martial Arts, SBSS Success Systems I would personally recommend this Bootcamp to anyone and everyone interested. I'm so impressed with your program that you may give out my number if anyone needs a testimonial to make them come to your next event.
---

Alan Goldberg Action Martial Arts Magazine/Hall of Fame "I follow Stephen Oliver and NAPMA, Just like a small businessman, you see what everybody else is doing to see what the next trend is. I watch what you guys are doing and I'm very happy to see that. I've been around with the NAPMA people for the longest time and everyone has been very professional, I think you guys have a great future in what you're doing now. I'm blessed. I really appreciate the time you've spent with me."
---

Jonathan Mizel The Online Marketing Letter "What an outstanding book, not only for a Karate school, but for any local business that wants to market them self more effectively online. Tons of resources and details that will save hours and lots of dollars."
---

Tim Kovar I learned a tremendous amount at Stephen Oliver's Ultimate Martial Arts Marketing Bootcamp. I highly encourage you to attend, have a great time, mastermind with some of the best minds in the industry — be challenged to take your school to the next level. By the way, you might just end up being a millionaire
---

Rick Bell Author and Speaker Stephen Oliver is without a doubt one of the most educated martial arts businessmen in America, but that's not the reason I endorse his seminar. What makes Stephen Oliver's marketing seminar the best I've seen is his ability to identify and simplify the critical success factors involved in running a martial arts school, and to teach average school owners who don't have an MBA, or even a college degree, how to do exactly what he and other millionaire school owners have done to become rich. Stephen Oliver knows how to make a lot of money teaching martial arts, and school owners can make a fortune doing what he says.
---
Frank Silverman MAIA and MA Success Magazine Regarding your bootcamp. I thought you put on a fantastic event. Not only was in educational and motivating, it was truly inspiring having such a successful group of individuals in the same room. I appreciate the opportunity to have been a speaker for MAIA. As for the school owner in me (five schools as you know) the knowledge was priceless.
---

Karl Mecklenburg 6 time NFL Pro and 3 Time Super Bowler Author: "The Heart of the Student Athlete" "When you can team with other martial arts school owners in NAPMA, your professional association, and have great leadership from someone like Stephen Oliver, then you will have the opportunity to grow personally and professionally much more than you could just by yourself,"
---

Sean P. Kirby National Sales Director ASF International We were truly impressed by the caliber of speakers and the quality of "real-life-scenario" topics presented at your last boot camp. You bring a fresh perspective that simplifies the business of Martial Arts while providing the essential business tools school owners need to succeed in their market. Any school owner who wants to make an impact in their market and increase revenue will benefit from your innovative approach, relaxed atmosphere and powerful seminars – packed with the latest marketing ideas and business tips from the industry's top school owners. We are looking forward to participating at your next camp.
---

Andrew Wood Author Licensor, and Martial Arts Millionaire Stephen Oliver was and still is ahead of his time in the martial arts business. We've been friend since the 1980's…. He was an industry leader in the 1980's, 1990's, and now. I was remarking to a mutual friend just last week…. Stephen Oliver's problem is really that he's "too smart" for the industry. In the 1980's he was 20 years ahead of 95% of the industry and, he's still operating ahead of most people's understanding of their own business and industry. He brings with him a unique combination of impeccable martial arts credentials possessed by a few and business credential possessed by almost no one. This unique combination of vision, martial arts history and ability and business acumen keeps him and the programs he provides on the cutting edge of the industry. Instructors would do well to heed his advice and take advantage of the experience and success his programs provide.
---

Chick Gavitt Ichiban Karate Studio Wakefield, Rhode Island
… also reached our goal of 350 active students
I would be remised if I did not send a BIG thank you to the NAPMA organization. I have been a NAPMA member for ten years and have not regretted one moment of it. NAPMA has been the industry leader when comes to innovation and change. The program that your fine organization offers has allowed me to become a true professional martial artist. Ten years ago we implemented the Cardio Karate/Fitness Kickboxing program, which is still going strong today. We also redesigned our preschool program to encompass the Little Ninjas curriculum. As for staff training, we use the "Way Of", ACMA Instructor Manuals and the NAPMA Staff Development programs. The audio and video/ multimedia package that I receive as a member each month has been without a doubt the greatest benefit of being a NAPMA member. The contents of this package keeps me up on the latest trends in our industry and provide excellent content for my staff meetings. Through our membership with NAPMA we have not only achieved 15 years in the industry, but we also reached our goal of 350 active students! Thank you, NAPMA! Chick Gavitt, – Ichiban Karate Studio, – Wakefield, Rhode Island
…you have helped me grow into a successful business with two studios, five recreations centers, over 450 students and 11 instructors.

"I wanted to express my satisfaction with the NAPMA product and what it has done for my business. For ten years I worked out of recreation centers and sports clubs. NAPMA helped me transition from a part time karate teacher to a full time karate school owner. The programs that I currently use in my school, from self-defense to business software, have come to me through ideas from NAPMA conventions or from articles in MAPRO. I have been in business for 17 years and a NAPMA member for the past 9 years I can proudly report that you have helped me grow into a successful business with two studios, five recreations centers, over 450 students and 11 instructors. I appreciate all that you have done and continue to do to help me with my growing business." Ken Klotz Klotz Institute of Karate
NAPMA was the reason why my school grew to 300 students.
Hi Toby,

My name is Korbett Miller and I own Miller's Martial Arts Academy in Kirkland, WA. I recently got back with NAPMA after a couple year break. I really like what you bring to the table. NAPMA was the reason why my school grew to 300 students. The new format is great for giving really solid advice. I am interested in the Kingdom promotion that you folks are doing. I don't know if I ever got a log in for the website. Could you point me in the right direction. Thanks! Korbett Miller Miller's Martial Arts Academy Kirkland, WA
I briefly cancelled my membership to NAPMA but soon realized how big a mistake I had made

"Dear NAPMA Team, I briefly cancelled my membership to NAPMA but soon realized how big a mistake I had made by canceling. I am now a member once again, I reactivated my membership yesterday. NAPMA helps me to not only increase my profits each time without fail, but also serves as a monthly motivational tool for all areas of my life. I would like to thank the NAPMA team and take this opportunity to congratulate you on a truly excellent service." Danilo Dusoswa Kerry Region Karate Schools Ireland
More Unvarnished Feedback From Our Members